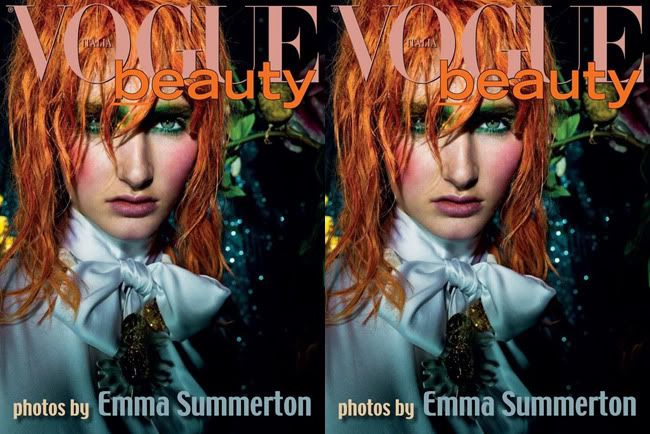 So don't ask me how this happened, but my editorial debut for my headpieces was for this month's issue of Italian Vogue! I was commissioned to produce two pieces for this editorial styled by Patti Wilson and shot by Emma Summerton, with the pieces worn by the gorgeous Kelly Mittendorf.
The pieces were made of aluminium and steel, with old leather belts / leather strap fastenings, and the fabric interiors were stitched together from various charity shop finds in Deptford. It's a shame you can't really see the second piece in the picture above, might do some proper pictures of them soon.

See the rest of the editorial at models.com or get a copy of Italian Vogue (March 2012).